Why Paid Advertising Isn't For Everyone And 4 Things You Should Know Before Starting!
You might be thinking to yourself or speaking with your internal team. "I want to increase our orders/sales and really start scaling this brand. But in that process I don't want to burn money". In this article you're going to learn and discover if you're ready for this step and what to have ready before you start! 
Running paid advertising can be quite exciting especially when you hear stories about Chris down the road who made $160,000 in 3 weeks off of $20,000 in ads. Seeing screenshots of ads with a huge return on investment. It is true! Results like that do happen however there is a lot more to it then just putting an offer together and placing it in front of an audience.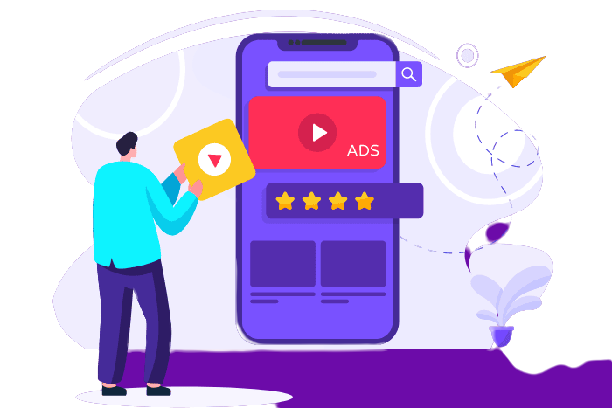 The first thing you want to make sure you have is the proper ad budget. This would be the amount of money spent per day to utilize the traffic on Facebook, Instagram, TikTok, Google and Youtube. We recommend our client to set aside a minimum of $1,500 a month which breaks down to $50 a day. A healthier budget to start would be $100 a day which comes down to $3,000 a month.
Having a healthy budget is an essential when you're starting a campaign. In the sales funnel there are three different audiences such as the top of the funnel which are people who do not know who you are. Which will be considered a cold audience. Then we have the middle of the funnel which is people who are familiar with your brand. Consider them to be lukewarm. Lastly we have the bottom of the funnel which is a hot audience. These people are adding a product to the cart or initiating checkout but have not purchased within the last 7,14 or 30 days.
Within each audience we have to test different offers, creatives, videos and destinations such as landing pages. This is an extensive process where the more data we have the better decisions we can make. Which leads to a better return on investment we can bring to you.
Secondly, you want to have a process in place to nurture your customers as well potential customers. A huge mistake brands make at the very beginning is only focusing on acquisition. It's a tremendous mistake because it costs 3-4x more to acquire a customer than retain one. A common way brands improve customer lifetime value is by email marketing as well sms marketing. 25-35% or more of most brands' revenue come from those sources. 
You can also run low budget paid media campaigns to current customers to keep up with the brand. At a bare minimum you should collect emails and mobile numbers from your customers and website visitors that can be used at a later date.
This brings me to my third point, expectations you need to have realistic expectations. You might be reading this and checking off each box thinking to yourself we have the proper budget and we already are using email and sms, let's start printing money! Not so fast you're definitely on the right track however it's important to keep in mind that when it comes to advertising there are many factors to a successful campaign. 
Here are a couple factors that play a HUGE role…
Creative 

Ad copy – Messaging

Offer/Product

Landing Page 

Page speed

Audience 

Mobile Friendly

Budget 

Healthy Ad account 
As you can see it's a lot more to it than plug and play. Once you have all this in order or close enough you will then start seeing a return on investment. As far as what that could look like can vary on the selected ad platform, the price of the item, adspend strategy, time of year etc. For lower ticket items you can see return on investment from as little 1.5 to 3x sometimes higher. Higher ticket items you can see returners greater than 3x.
Tip number Four is the advertiser, the person running your ad account. This is one of the most important factors of them all. As you may know it's fairly simple to find information and learn anything online. However there is also a lot of misinformation online that should not be there. Having someone who understands how to analyze data and make decisions is what can make or break your campaign. 
How will you know if someone is qualified to run your campaigns? Ask them the following… 
Ask to speak with references 

Ask for case studies 

Ask them industry standard questions such as what is the average CTR, CPC in the industry. 

Get on a Zoom call and ask to share their screen to see their ads manager.
I can not stress this enough, be sure to get a marketer or agency who are well versed in advertising. 
Hope you have a better idea on how paid advertising works and if this is something you should consider next. If you have any questions regarding advertising feel free to contact us and we'll do our best to lead you in the right direction! 
Marketing Can Be Overwhelming. The Good News Is, You Have Options.
Let's Get Started
Ready To Make a Real Change? Let's Build this Thing Together!