La Bottega Of Plainview
La Bottega is an Italian restaurant based out of Plainview, Long Island. Below you will see screen shots of us using Facebooks ads in conjugation with Manychat.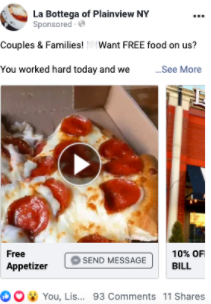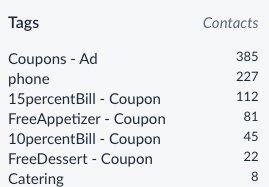 Project summary
La Bottega wanted to build a database of the local community to send out text messages of weekly specials.
The Strategy
The goal was to get local families & couples to frequently eat at La Bottega. We used food images & video clips as the ad creative to capture the audience attention. The offer were free dessert, 10% off bill or free appetizer.
Leaving a comment on the post or sending a message will trigger Manychat to send coupon sequence.

GHL was then used to send text messages to subscribers. 

Retargeting Campaigns 
Let's Work Together!
Haywire Marketing a company that believes in your vision and has skin in the game!